The "range is clear" and we're "go for launch" as we bring rocket science back down to Earth during 2 to 4 interactive 50 minute sessions. Your children and youth from elementary school to high school will marvel at the astonishing work of the Creator's hands as we learn the basic principles and laws of science (real science) behind rocket science; all from a biblical perspective as we proclaim "O Lord our Lord, How excellent is thy name in all the earth!"
These principles are explained and demonstrated at an age appropriate level while having fun at the same time! This curriculum is based upon NASA's  "Adventures in Rocket Science" and Jason's real world experience launching rockets!
Ideal for Vacation Bible School, Homeschool conferences or co-ops, and youth groups.
The amazing level of order and structure in science was instrumental in my own salvation which is why I believe the famous rocket scientist, Werner von Braun, when he stated: "One cannot be exposed to the law and order of the universe without concluding that there must be a divine intent behind it all…"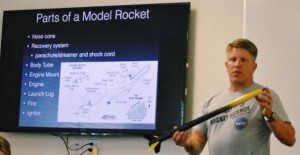 Learning and doing!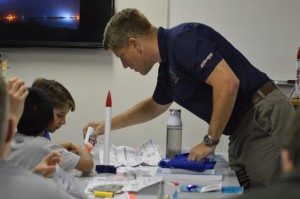 Everyone will get the opportunity to be a rocket scientist with hands-on experiments and activities including building and launching their own* rockets!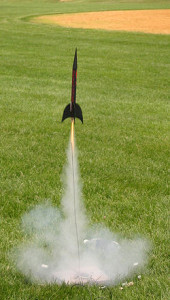 3, 2, 1, Blast off!
Psalm 8

O Lord our Lord,
how excellent is thy name in all the earth!
who hast set thy glory above the heavens.
Out of the mouth of babes and sucklings hast thou ordained strength
because of thine enemies,
that thou mightest still the enemy and the avenger.
When I consider thy heavens, the work of thy fingers,
the moon and the stars, which thou hast ordained;
What is man, that thou art mindful of him?
and the son of man, that thou visitest him?
For thou hast made him a little lower than the angels,
and hast crowned him with glory and honour.
Thou madest him to have dominion over the works of thy hands;
thou hast put all things under his feet:
All sheep and oxen,
yea, and the beasts of the field;
The fowl of the air, and the fish of the sea,
and whatsoever passeth through the paths of the seas.
O Lord our Lord,
how excellent is thy name in all the earth!
*The rockets are yours to keep and launch as often as you want but there is a nominal fee for rocket building kits and supplies at discounted group rates.